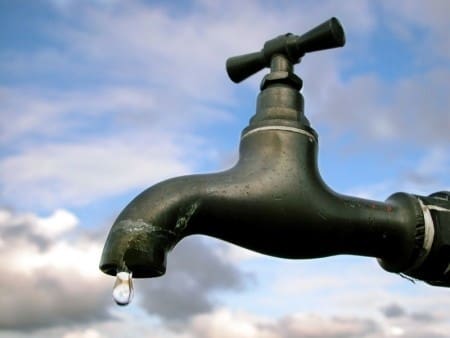 Lately I've been talking about the horrible state our planet is in when it comes to water. Water is one of the most important resources we have and water shortage is something we should all be keeping an eye on. Out of all the possible disasters that could collapse civilization as we know it; water shortage is one of the most dangerous and one of the most likely.
We're seeing water shortages affect various areas in the world.
Here's just some of what's happening in the world when it comes to water.
Surgeries Postponed in India
Surgeries that were supposed to take place at the National Institute of Medical Sciences in Hyderabad India had to be postponed due to water shortages.
As many as 30 scheduled surgeries have been postponed at the Nizam's Institute of Medical Sciences in Hyderabad on Monday morning owing to non availability of water. On an average, NIMS witnesses a footfall of 2000 outpatients each of whom arrive at the hospital with 3-4 attendants. This apart, the hospital shelters 1500 in-patients and 2000 staff members.

Water supply to the hospital has been stopped since Sunday morning in the wake of major junction repair works taken up at Banjara reservoir of Hyderabad Metropolitan Water Supply and Sewerage Board (HMWSSB). However, hospital authorities informed that the water supply has partially resumed on Monday afternoon.
Acute Water Shortage in Ghana
Residents of Nsawam Adoagyiri are witnessing an acute water shortage that is affecting everything in their community.
Joy News' Emefa Atiamoah was in the area and reports that for more than two weeks the municipality has not seen a single flow of water through their taps.
Their only source of water supply is an outlet from the Densu River. Residents fetch water from the stream, boil it before they use for cooking and drinking

"It is this same water we use to wash, other people bath in it with soap. Some people don't even boil it they just drink it like that," one resident told Emefa. What has further worsened the plight of residents is the drying up of the water treatment plant reservoir.
Water Shortage Will Affect Sugar Supply
Guyana Sugar Company had to cut it's planting by 50% due to a water shortage in their country.
The current Guyana Sugar Corporation (GuySuCo) planting programme has been reduced by more than 50% due to the water shortages caused by El Nino weather pattern, according to GuySuCo's Agriculture Services Manager Raymond Sangster, who says next year's crop yield will be negatively affected.
As you can see the water problem is real and it's here. This is going to affect all of us in the very near future so it's best to be ready for whenever it may come to a locality near you. A great way is to learn how to purify water yourself and get a few of these devices to keep with you and your family.
Save