Better Water Scarcity Mapping and a Global Water Awakening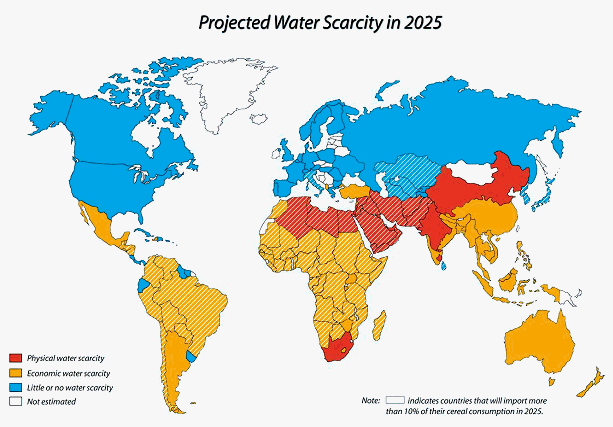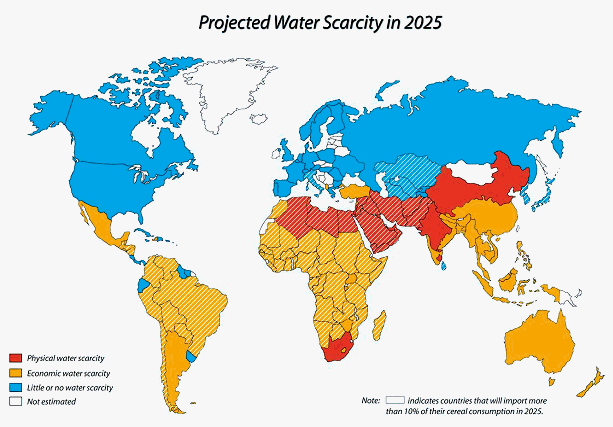 Water scarcity is a huge issue and was one of the biggest trending concepts in 2015. It has officially risen to the top global concern in the world. Pollution, droughts, floods and more have made the global community realize that this is a really serious problem right now.
Did you know in the last days of 2015 the Famine Early Warning System forecasting tool showed the deepest drought in South Africa in over 30 years will lead to grain shortages and spikes in food prices?
Did you know that California is in a fourth straight year of drought? And in 2015 Texas experienced it's worst drought and most dangerous flooding in memory?
Water is a real problem that needs to be addressed in the world immediately. And if you're not ready with a plan to have access to clean water you better get a plan in place.
But in some interesting new developments a new way to map water scarcity has been developed by the University of Minnesota Institute on the Environment, the Nature Conservancy, the Global Water Policy Project and the Center for Environmental Systems Research.
Here's what UMN has to say:
Most global water availability or scarcity maps look at big watersheds, sometimes as big as the whole Mississippi River basin, and average water use across the entire area. The new map examines watersheds at a smaller scale, offering a more detailed and accurate look at the water picture.

"By zooming in we are able to see more precisely where water is being used and whether more is being consumed than is renewed each year," said Kate Brauman, project lead and lead scientist of IonE's Global Water Initiative.
It's a bit of good news among some pretty dismal realizations. There's always hope that this will help us make better decisions at dealing with the problem, right?
Hope or not, you better be ready for what's about to come when it comes to water.