5 Christmas Gifts Any Prepper Will Love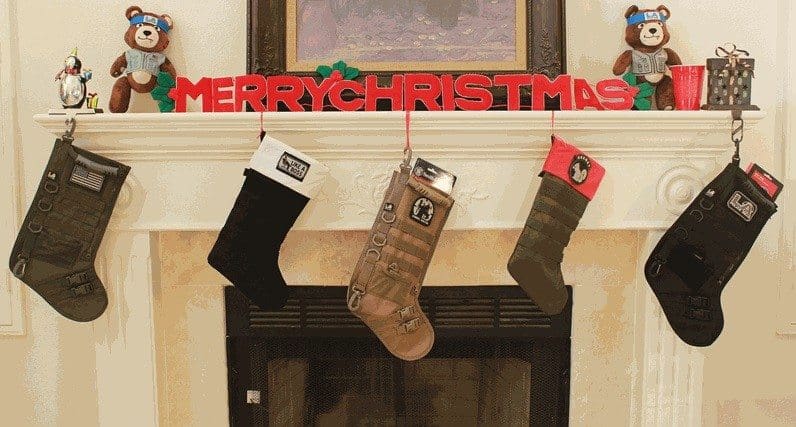 It's hard to believe that Christmas is only a month away, but with that in mind, it's time to start shopping for the prepper on your Christmas list.  And to make your holiday shopping just a little easier, we've put together our Top 5 Must Buy items for your properly prepared spouse.  If you have any other great survivalist present ideas, please be sure to share them in the comments section below.
 1. Paracord
Every survivalist/prepper should have a stock of paracord.  It's perfect for all sorts of applications from making rifle slings to tying down just about anything you need secured.  You can get this 550-pound test cord in a bunch of colors and lengths.  Cost:  $5.00-$25.00. 
 Check paracord pricing at Amazon.com
2. Leatherman Multi-Tool
Let's face it, everyone needs a Leatherman. Straight out of the box this little gem will let you cut, slice, screw, tighten and turn just about anything that comes your way.  Perfect for any emergency situation or just day to day needs.  There are many different models available in several finishes. Trust us when we say your loved one will be more than excited to receive a quality multi-tool like this Leatherman  Cost: $27.00-$175.00
Check Leatherman Pricing at Amazon.com
3. SOLARAY PRO ZX-1 Tactical Flashlight
We've tested a lot of smaller tactical style flashlights similar to this, but the SolarRay is by far the best & brightest flashlight we've seen.  At 1200 lumens, this compact light packs a big punch and being metal construction, can hold up to just about all conditions.  The adjustable zoom and low weight (5 oz) are very nice features as well.  The prepper on your shopping list will love to keep this flashlight in the nightstand or vehicle.  And the price is extremely reasonable...so you may just want to buy them two.  Cost:  $59.00-$79.00
Check Current SolarRay Pricing At Amazon.com
4. LifeStraw Personal Water Filter

You never know when you might find yourself in a situation where clean drinking water is in short supply.  The LifeStraw is such a great little item to keep around...just in case, but it's also a great tool to have for hiking/camping where you may not be able to bring lots of water.  Grab a LifeStraw for your prepper and watch their face light up.  Cost: $19.95-$25.00  
>>Get a discounted price on Lifestraw here (limited)!<<
5. G4Free Multipurpose Tactical BackPack
Having a quality camping/hiking/tactical backpack is one of the best pieces of gear a survival enthusiast can own.  This pack is water resistant with self repairing zippers and a TON of storage capacity.  The prepper in your life can easily use this for a weekend camping trip or as a great lightweight bug out bag.  You won't go wrong with any of the models from G4Free.  Cost: $19.95 - $115.00
Check G4Free Pack Pricing At Amazon.com