How To Select A Tactical Backpack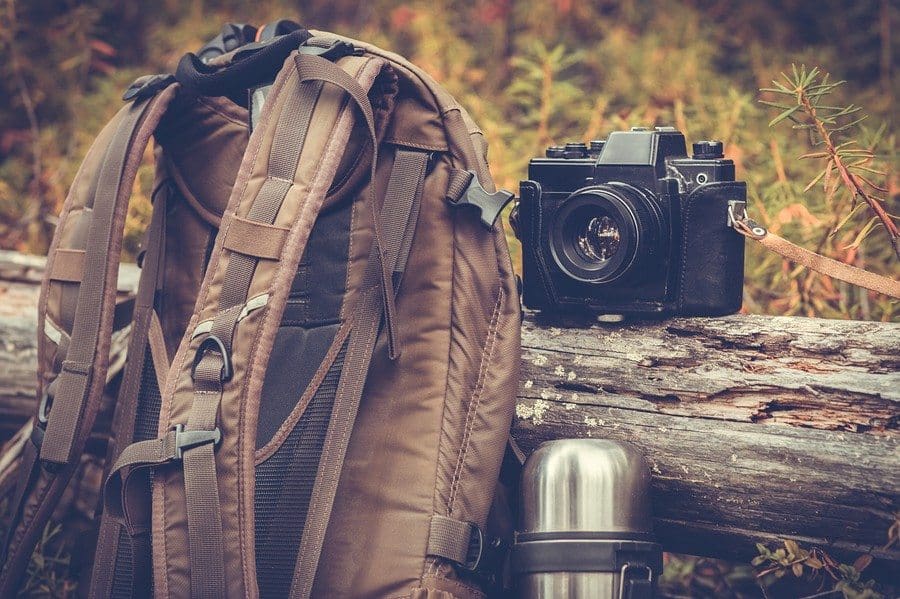 If you've spent much time thinking about preparedness, you know that the bag you choose for bugging out or getting home is the first thing that you must consider. In this article, we'll go over the primary considerations for choosing a tactical backpack so that you can rest comfortably knowing that your choice meets your needs.
Material
Tactical backpacks are usually made from either nylon or polyester. While both are synthetic fibers, nylon is stronger. However, polyester is also strong and may be suitable for your purposes depending upon how the backpack has been constructed. One way that the strength of the material is improved is through rip-stop weaving. This type of weaving creates small diamond shapes in the finished fabric and makes the material resistant to tearing. Additionally, the denier, or thickness of the material is also an indicator of strength, signified by a capital "D." So, a 600D poly pack is not as strong as a 1000D poly pack. However, denier cannot be compared from one material to another, i.e. a 1000D poly pack vs a 600D nylon one.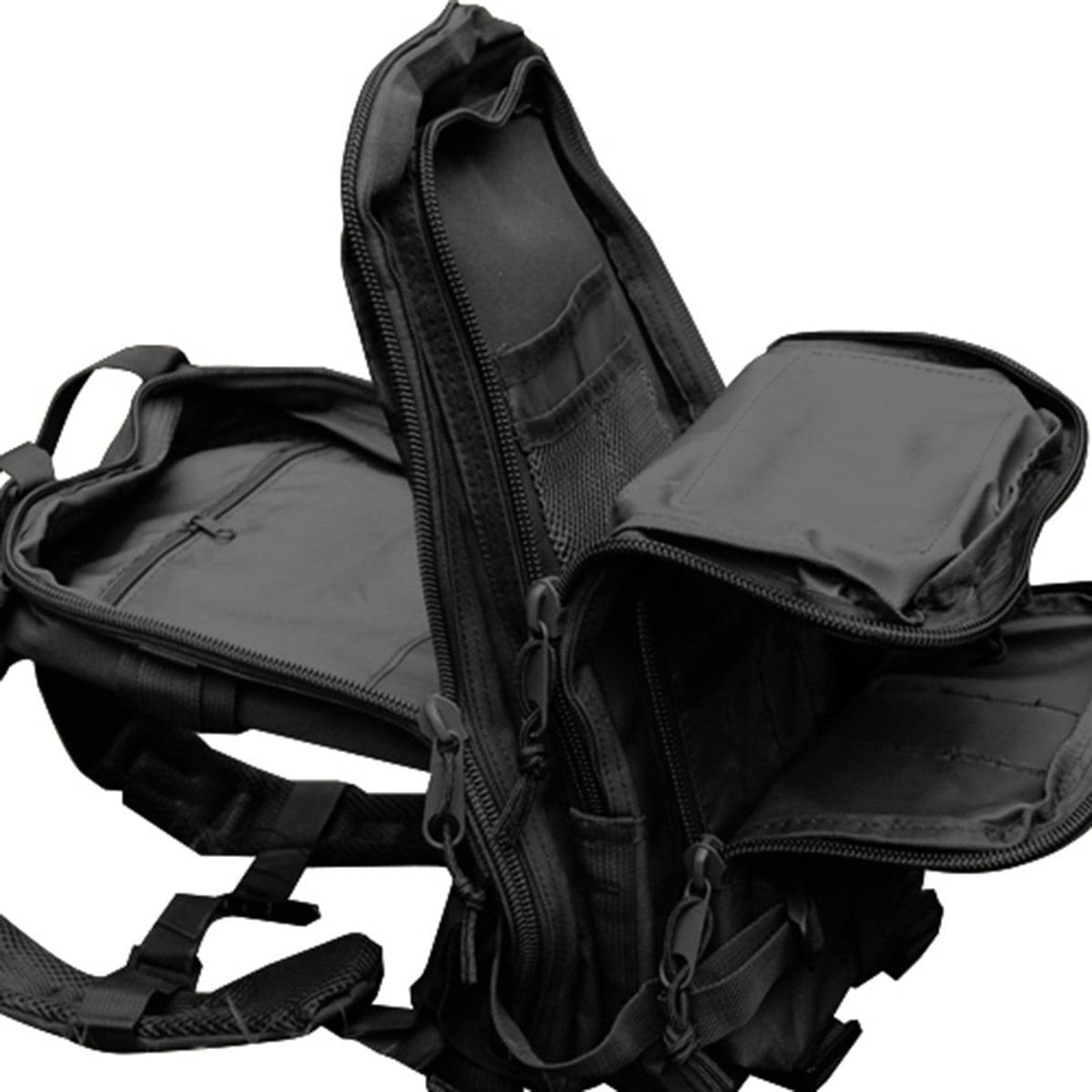 Capacity
The capacity of backpacks is measured in volume. A 30 liter backpack will likely meet your needs if you're packing a 72-hour bug-out bag. If you have specialized equipment needs or are packing a bag intended for yourself and other family members, you may want a larger tactical backpack.
Design
The design of the backpack is an important consideration. Do you want it to blend in as might be the case for a get home bag, or are you more interested in functionality? Some tactical bags look like the same ones used by our soldiers while could be confused for a college student's backpack. Whether the bag loads from the top or the back, whether it is short or tall, has an internal frame or is soft are also design considerations when choosing that can affect your comfort and the bag's overall usability.
Straps

The straps on a bag largely determine how heavy a pack you can comfortably haul. Look for padded shoulder straps, a chest strap to help stabilize the load, as well as hip straps to help to distribute some of the weight to your hips and off your shoulders. Your upper back and neck will thank you.
Waterproofing
Both polyester and nylon will absorb water, so waterproofing these backpacks is usually accomplished by lining the packs with some other waterproof material. If you will be traveling in areas where your bag could get wet, be sure to choose a bag that is designated as waterproof. A corollary to this ensuring that the pack has drainage holes to allow any water that gets into the pack to drain back out.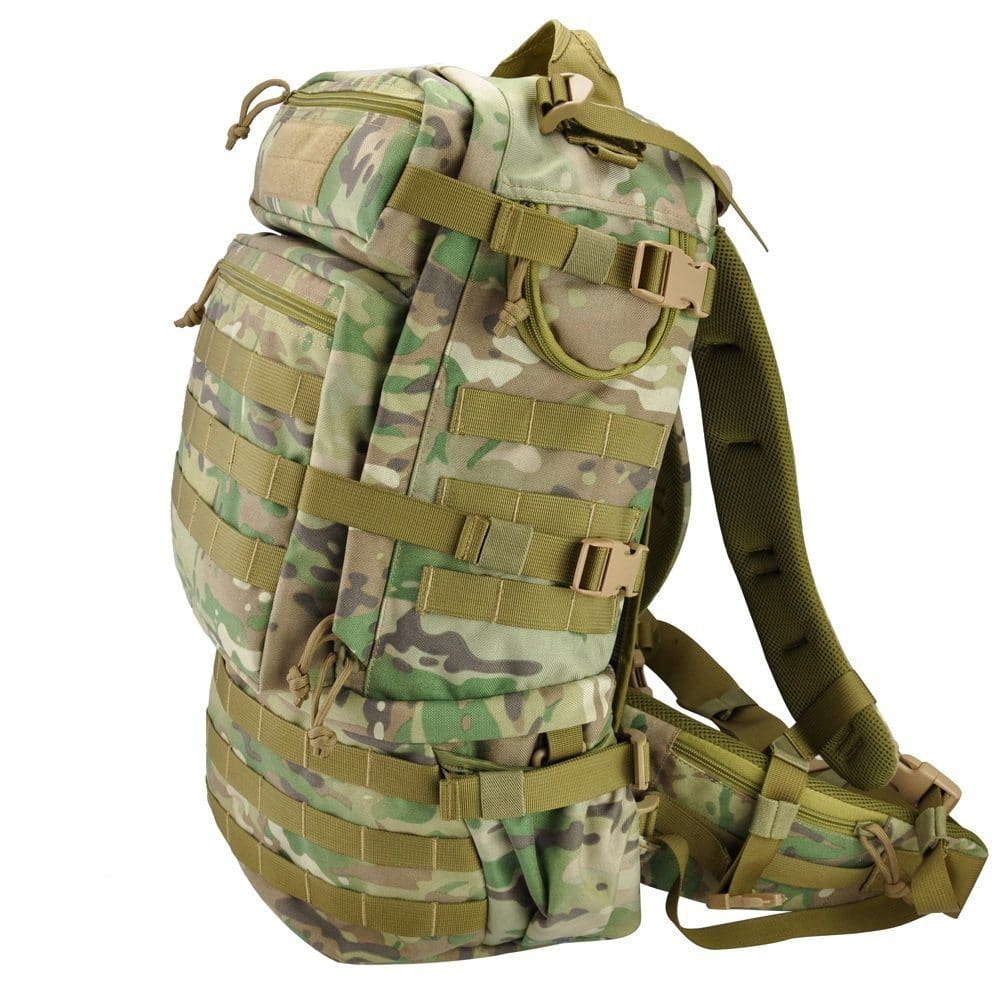 Fasteners
Most tactical backpacks use a combination of zippers (which are sometimes designed with covers for added water protection) and plastic buckles. Some may also use Velcro on internal compartments. Choosing backpacks with highly rated zippers is important if you plan on stuffing your pack very full.
MOLLE

M.O.L.L.E. is an acronym borrowed from the United States Military and stands for Modular Lightweight Load-carrying Equipment. In most cases, it looks like horizontal straps sown on the outside of a pack such as the image to the left which allow additional items to be secured by attaching them to the loops that are created by the spacing of stitching on the straps or webbing. If you anticipate needing additional carrying capacity and adding items to the outside of your pack, you'll want to make sure that you tactical backpack has MOLLE straps.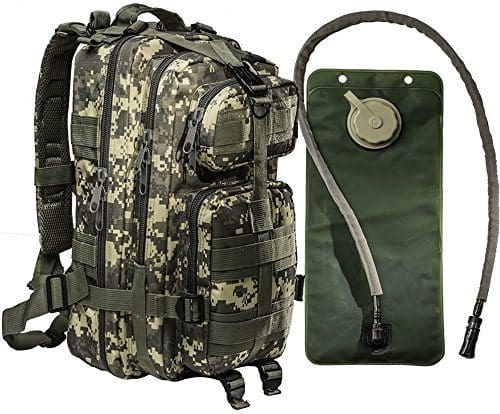 Hydration
Some tactical bags have a designated water holding compartment designed to hold a specialized plastic or vinyl pouch for hauling water. These bags often have a hole in the compartment to allow a drinking tube to extend from the compartment for ease of use. If you will be traveling in arid conditions, this might be a useful feature.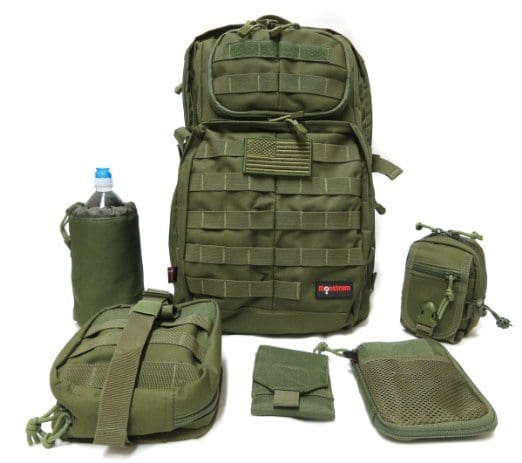 Features inside the tactical backpack
Some packs feature padded internal pockets that can provide added protection to fragile contents such as cell phones or other electronic devices. Some also have breakaway or tear-out pouches that can be used for a first aid kit or other items that might be needed in a hurry. Concealed compartments can hold items that you want to keep hidden such as money, identification or valuable documents.
Now that you are armed with this information, you should be better able to choose the tactical backpack that's right for you. Once you purchase your bag, you should check out this post about what to put inside of it.