Oil Prices Drop To 12 Year Low - OPEC Considers Emergency Meeting Seeking To Bolster Sliding Prices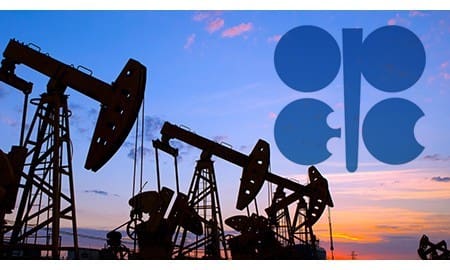 After watching the price of crude oil collapse by more than 65% to a 12-year low, there are signs that OPEC may have had enough.
Nigeria's top oil official and OPEC President Emmanuel Kachikwu said the cartel is considering an emergency meeting, perhaps as soon as next month. At issue is whether OPEC would agree to cut production, a move that could help stop the crude price freefall.
An emergency meeting is no guarantee that OPEC will act to restrain supply, however.
Iran is eager to boost production this year as soon as Western sanctions are lifted -- expected imminently -- and it's hard to see Saudi Arabia working with its big Mideast rival to support oil prices.
Get the full story at CNN Money.
Meanwhile, commodities expert Dennis Gartman predicts that an oil panic could drive the prices even lower.
Fresh concerns over China's slowing economy sent oil prices into a steep decline to start off the week.
Before rising Tuesday to near $32 a barrel, crude fell 6 percent Monday and had lost 14 percent in 2016. Widely followed commodities watcher Dennis Gartman said the plunge could be the start of a new norm for oil according to an article published on CNBC.com