Mussels Keep Water in Minneapolis Safe From Contaminants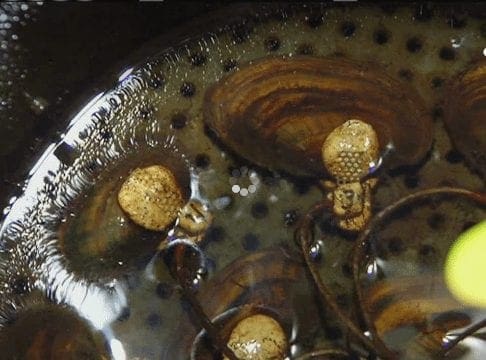 It looks like Minneapolis and Moline are safe from potential lead poisoning of the Flint kind due to the kind of measures deployed at the Minneapolis Water Plant.
A water quality official says the two cities are the only ones in the US using a unique method to keep the water safe.
And it's not really about the how but rather, the what.
You see - eleven freshwater Mucket mussels are part of the 'highly-skilled employees' at the Plant that keep 55-100 million gallons of drinking water safe for half a million people every day.
Mussels are useful little creatures that mimic the properties of a water filtration system. They constantly filter water around them while searching for a happy meal of bacteria or algae. While they do this, their tissues absorb most of the chemicals and pathogens present.
And what's more, they are inexpensive, can live up to 40 years and have proven to be quite accurate.
Here's how it works at the Plant:
"On the backs of the mussels, on the backs of their shells are electrodes that have magnets in them," George Kraynick, Minneapolis water quality manager, said. "And the magnets measure how open their mouths are when they're feeding. So that sends a signal back to the laboratory. If some contaminant were introduced to the water, the mussels would close."
Once detection occurs, tests are carried out to identify the contaminant(s).
In due time, officials foresee a technology that would send a message or an email from the mussel tank detailing the exact issues.
And by no means will there ever be a Minneapolis Water Plant shutdown due to contamination.
At least that's what officials say.
So let's hope other cities can borrow a leaf or a couple of mussels.