The 5 Coolest Concealed Gun Storage Options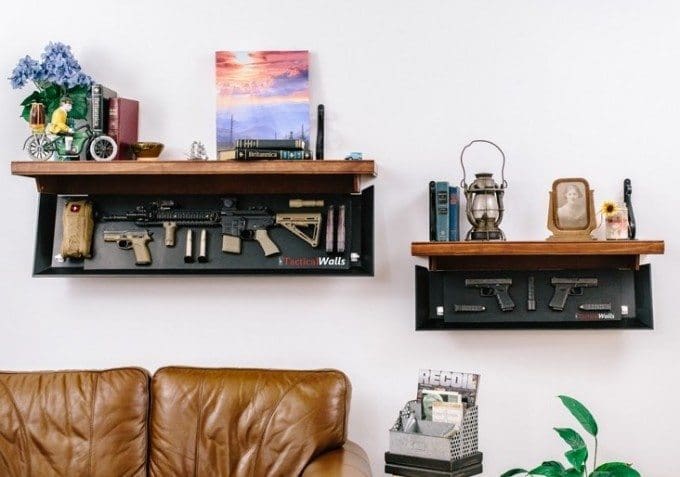 When storing your weapons at home, it's incredibly important that they're safely out of sight from children and other untrained individuals. It is however also important to consider how you would access your weapons in an emergency situation such as a break-in. Will you be able to get to your weapons and protect your family, or will they be easily discovered by an intruder and potentially used against you? The examples below show ways to have your weapons safely hidden, while also easily accessible in an emergency.
Nightstand Storage
Having a weapon conveniently hidden away in a nightstand makes perfect sense as protection during a night-time home invasion.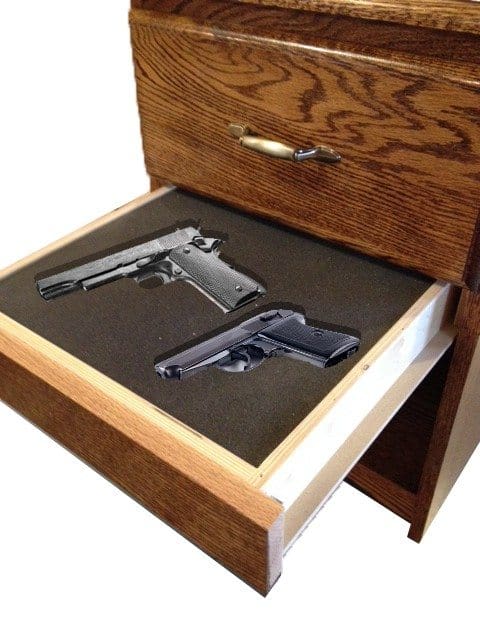 Source: CovertFurniture.com
Wall Mirror
Able to fit in to nearly any room in the house, a concealed storage mirror serves as a flexible solution.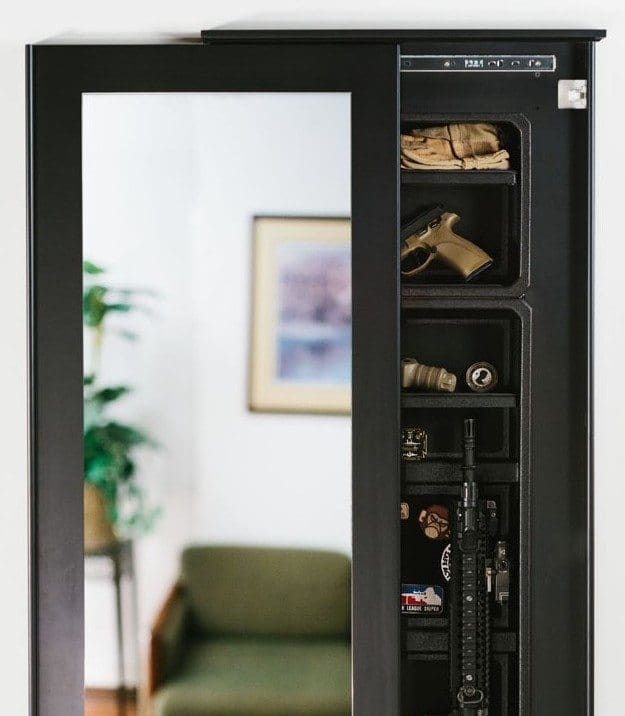 Source: TacticalWalls.com
Bookshelf Storage
This bookshelf not only provides ample concealed storage, but it also looks fantastic.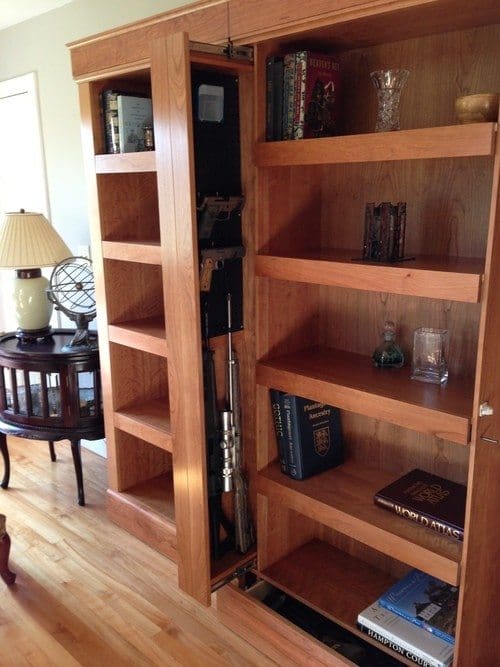 Source: QLineDesign.com
Floating Wall Shelves
Sleek and able to be used in most spaces, these floating shelves look like a great option.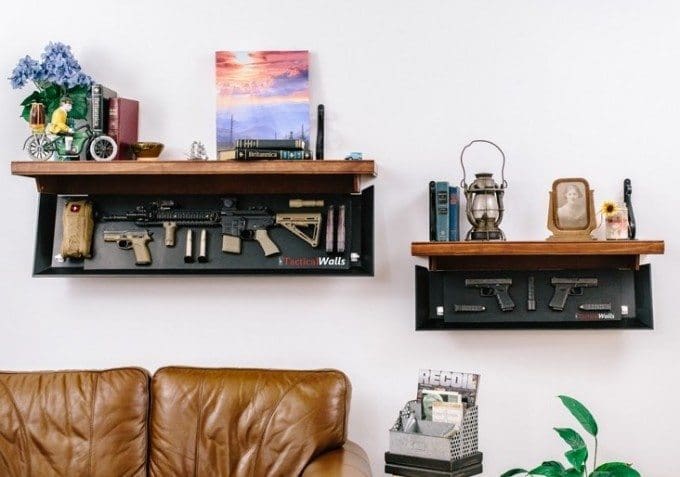 Source: TacticalWalls.com
Concealed Clock Storage
This one is certainly unlikely to be unintentionally discovered - concealed storage inside a working clock.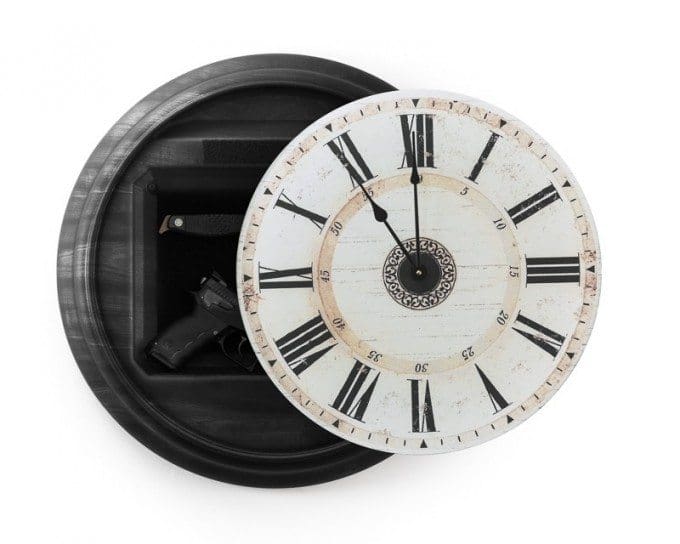 Source: TacticalWalls.com
These ready to buy methods of concealed gun storage perfect for keeping your weapons out of sight, away from children, and yet easily accessible when needed. Have other unique storage options? Let's see them in the comments section.