5 "Must-Have" Smartphone Apps To Keep You Prepared For Anything in 2020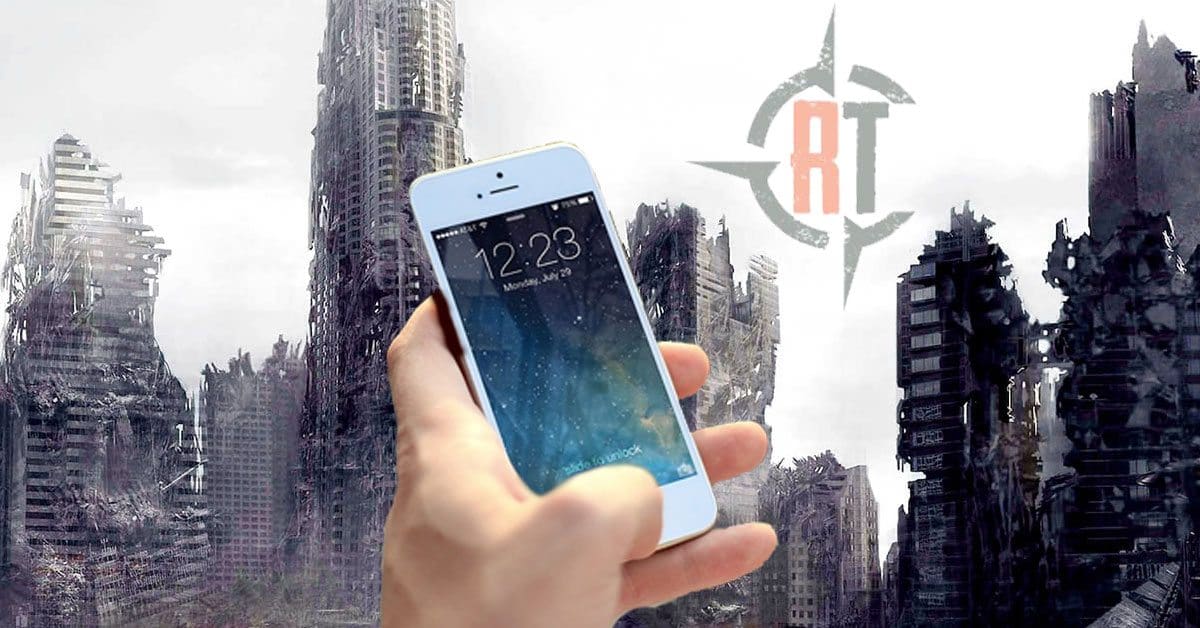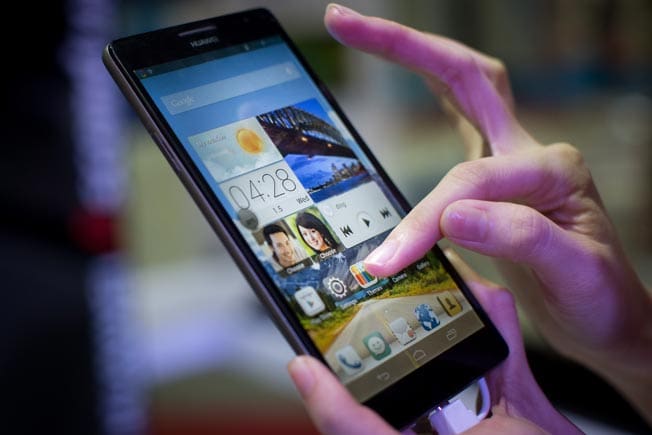 Want to make sure you're prepared for anything this crazy world may throw at you?
There's an app for that.
Below is my take on the "must-have" smartphone apps for preppers. Now, it's true your iPhone won't help you much if the power and communications grids go down.
But you could always charge your phone with a 9 volt battery and your keys.  These apps will help you get prepared and stay alive no matter what may come - even if there's no internet service.
Here's what you need to download right now:
*All app ratings are based on the date this post was published
1) Home Food Storage (Pantry Prep or Grocery)
The first must-have app for preppers is Home Food Storage by Long Term Glasswares, LLC.
Why is this a must-have? Because it completely organizes you food storage situation, complete with barcode scanning.
Whether you're just starting or have an existing plan in place, this app makes things so much easier to manage.
It's important to keep your food storage organized and well-stocked - it's literally your lifeline if SHTF. Make sure you have enough on hand, and know how long it will last based on different scenarios with this app.
Main features:
Optimized scanner for standard UPC/EAN item barcodes (plus manual barcode entry)
Shopping list to plan purchases and track pricing history with amounts, places and dates.
Track items with quantity, weight, locations, prices, expiration dates, shelf life, consumption rate and more
Even keep track of everyday items like your money!
Plan item usage based on shelf life and expected consumption rate
2) Trimble Outdoors Navigator Pro
This is definitely another essential for any serious prepper and people in general. GPS is great, but if satellites stop working or communications go down, they're useless.
This app is a set of topographical maps that will help you navigate through any area of the US and Canada.
When you've got to move because it's no longer safe where you are, this app will help guide you through the wilderness.
It's used a lot by hikers for their outdoor adventures. It has a ton of features and is a great tool for staying prepared since you can store map packs on your Android tablet.
Main Features:
5 Map Types: streets, hybrid, aerial, topographical and terrain.
More than 68,000 topo maps in US and Canada
Ruler: Measure the distance between two points.
Find more than 10 million places - trails, peaks, rivers, ghost towns...
Waypoints, Long/Lat Coordinates and Digital Compass
3) First Aid by American Red Cross
Cost: Free
App Rating: 4.5 Stars (8000+ reviews on Google Play, 5000+ reviews on iTunes)
This is an extremely important app to have and study in the case of an emergency.
When things go bad, they go bad quick - and emergency services (fire, police, medical) are often over-run and response times become way too long.
But you can be prepared for medical emergencies with the help of this app. Now this app wont show you how to treat severe cases, but is perfect for the everyday medical emergencies you might face.
Main Features:
Step-by-step instructions for everyday first aid scenarios
Videos and animations + direct access to 911/EMS
Emergency situation survival tips (severe weather, etc.)
Works without internet access
Spanish language toggle
4) Wild Edibles (Forage)
Cost: $5.99 for iPhone, $6.33 for Android
App Rating: iPhone - 4.5 stars (167 Ratings), Android - 4 stars (122 Ratings)
Sure, you've got your food stored up and organized using Home Food Storage (see above), but what happens when food runs out?
This app has you covered. With Wild Edibles you'll be able to recognize edible plants and foods in the wild, while staying clear of the poisonous ones.
This app is another must-have for anyone that wants to stay alive for the long-haul. There's no telling when the global food supply runs out, but the smart prepper is always ready for whatever may come.
And since the app is touted as "the ultimate foraging guide : identify, cultivate, and prepare over 250 plants" it's definitely worth a download.
Main Features:
8 images per plant (over 1,000 images in total)
Filter by region, season, and other plant attributes
Learn to make wild plants stay forgeable year after year
Includes map with note-taking ability
5) The Prepper's Bible
Cost: $2.99 for iPhone, $3.01 for Android
App Rating: iPhone - 3 Stars (41 Ratings), Android - 4 Stars (22 Ratings)
No set of apps would be complete without the most comprehensive guide available for the prepper/readiness community.
This very useful app is not just a guide for being prepared, it offers checklists, "last location" utility with a timer, a food calculator and more.
It's obviously not the "only app you'll ever need" as the download page suggests, but it's definitely an essential one. Get it, go through it and keep it handy for whatever may come your way. You'll be glad you did.
Main Features:
Food storage calculator for up to 5 people
Access directions from any starting point and never get lost
Email others quickly and securely to let them know your location
News Tab with major current events and top stories
Library full of videos from around the web by expert preppers
Honorable App Mentions
Now there are a lot more apps that you can use to help you get and stay prepared when SHTF. But the five I've mentioned above I think are absolutely critical to your survival!
Here are some other great apps worth checking out that will only help prepare you even more:
Leafsnap Free - visual recognition of edible plants (perfect complement to Wild Edibles, above)

Army Survival Guide & SAS Survival Guide (the ultimate guides on staying alive in any situation)
Disaster Alert (up-to-date info on disaster areas)
Scanner Radio (police scanner app)
Knots 3D (learn how to tie knots)
Now it's your turn? Got any other prepper app suggestions that will be useful in disaster scenarios? Leave your thoughts in the comments below.
And if you thought this list of apps was useful share it on Twitter or Facebook!