From Zero to Ready - A Twelve-Week Plan for Creating Your Own Emergency Supply Kit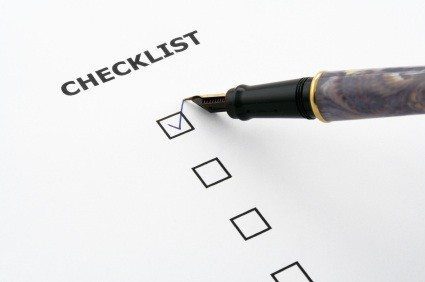 Building Your Emergency Supply Kit Week-by-Week
So, maybe you've decided that you want to take some steps to be better prepared in the event of an emergency, but might be overwhelmed and aren't sure where to start. Don't worry, we've got you covered. By following this three-month plan, you'll break the task of creating a killer emergency supply kit into bite-sized chunks that are both doable and won't break your budget.
Each week of the plan has recommended things to buy and recommended things to do. Work your way down this list and share it with a family member or friend.
Week 1
To Buy
1 gallon water per person 1 x ___ = ____
1 small jar peanut butter 1 x ___ = ____
1 large can juice 1 x ___ = ____
1 can protein (e.g. meat or beans) 1 x ___ = ____
Hand can opener
1 permanent marker
2 lighters
To Do
Make a family emergency plan.
Date each food item you purchase.
Week 2
To Buy
Hammer, screwdriver, wrench, and crowbar
Rope, duct tape, plumber's tape, cords
2 crank or battery-powered flashlights
12 cans of Sterno or other cooking fuel
To Do
Check house for hazards; secure loose and heavy objects (e.g. TV, shelves) or anything that may tip over during an earthquake.
Locate gas and water shutoffs and your electrical panel. Make sure you know how to shut off all utilities, attach any necessary tools.
Week 3
To Buy
1 gallon water per person 1 x ___ = ____
1 can fruit 1 x ___ = ____
2 cans protein (e.g. meat or beans) 2 x ___ = ____
Personal hygiene products
To Do
Establish an out-of-state friend or family member to contact during an emergency.
Week 4
To Buy
1 gallon water per person 1 x ___ = ____
2 cans fruit and 2 cans vegetables 2 x ___ = ____ and 2 x ___ = ____
2 cans protein (e.g. meat or beans) 2 x ___ = ____
24 rolls of toilet paper
Toothbrush, toothpaste, and / or denture care
Any special foods (diabetic, etc.) _____________________
To Do
Film or photograph the contents of your home for insurance purposes. Send the film to a family member or friend out of town.
Week 5
To Buy
Aspirin or acetaminophen
Hot and cold compresses
Bandages, gauze, and first aid tape
Hand and dish soap, hand sanitizer, etc.
To Do
Check with your child's school about their emergency and disaster plans.
Week 6
To Buy
1 gallon water per person 1 x ___ = ____
2 cans ready-to-eat soup 2 x ___ = ____
1 can fruit and 2 cans vegetables 1 x ___ = ____ and 2 x ___ = ____
To Do
Have a home fire drill
Take family pictures to put in emergency kit
Week 7
To Buy
Scissors, tweezers, sewing kit
Thermometer
Medical device batteries (e.g hearing aids, etc.)
Additional supply of medications (1-3 month)
To Do
Put shoes and a flashlight under your bed so they are on-hand during an emergency
Week 8
To Buy
Water purification (e.g., tablets, filters, bleach)
Heavy-duty garbage bags
Waterproof container for vital documents
Portable radio with batteries
To Do
As applicable, store a spare set of glasses or contacts and saline/disinfectant/storage solution; make a copy of any prescriptions.
Week 9
To Buy
1 large can juice 1 x ___ = ____
2 boxes of energy bars/snacks 2 x ___ = ____
Plastic food bags and aluminum foil
3 rolls paper towels
Paper plates, cups and utensils
To Do
Back-up/copy important computer files, photographs, documents, etc. Send a copy to a family member or friend out-of-state.
Week 10
To Buy
Diarrhea medicine, allergy medications
Vitamins
Latex gloves
Rubbing alcohol
To Do
Speak to neighbors to find out who may need help during an emergency, such as the elderly or disabled. Discuss who can help your children if an emergency occurs when you are not home (if applicable)
Include extra clothes in your supply kit
Week 11
To Buy
Fire extinguisher
Pliers and work gloves
Extra batteries for flashlight and radio
Extra nails and screws
Emergency blankets, rain protection
To Do
Find out about your workplace's emergency preparedness planning
Include cash in the kit as you are able
Week 12
To Buy
Dry cereal and crackers 2 x ___ = ____
Quick snacks (e.g. raisins, etc.) 2 x ___ = ____
Assorted plastic storage containers with lids
Instant coffee, tea, drinks, etc. 5 x ___ = ____
To Do
Have an earthquake or severe weather drill at home
Get a printable PDF version of this checklist
[sociallocker id="144"]FromZerotoReady-ATwelve-WeekPlanforCreatingYourOwnEmergencySupplyKit[/sociallocker]
Special considerations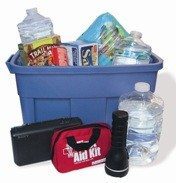 If you have pets, you'll want to add food, water and supplies for them just as you would for any other family member. If you have children, having a special cache of games or toys that they don't normally have access to will help alleviate the boredom and ease the natural fear they'll have. If you have infants, be sure to stock up on diapers, bottles, medicines and other necessary supplies.
A good rule-of-thumb on rotation for food, water and medicines is six months. Write the date purchased on all perishable items and replenish as you use them. If you make a point to buy the foods that you and your family enjoy, it will be an easier task to complete the rotations on schedule and minimize waste.
Sources: http://emc.uoregon.edu/