Top Handgun Safes Reviews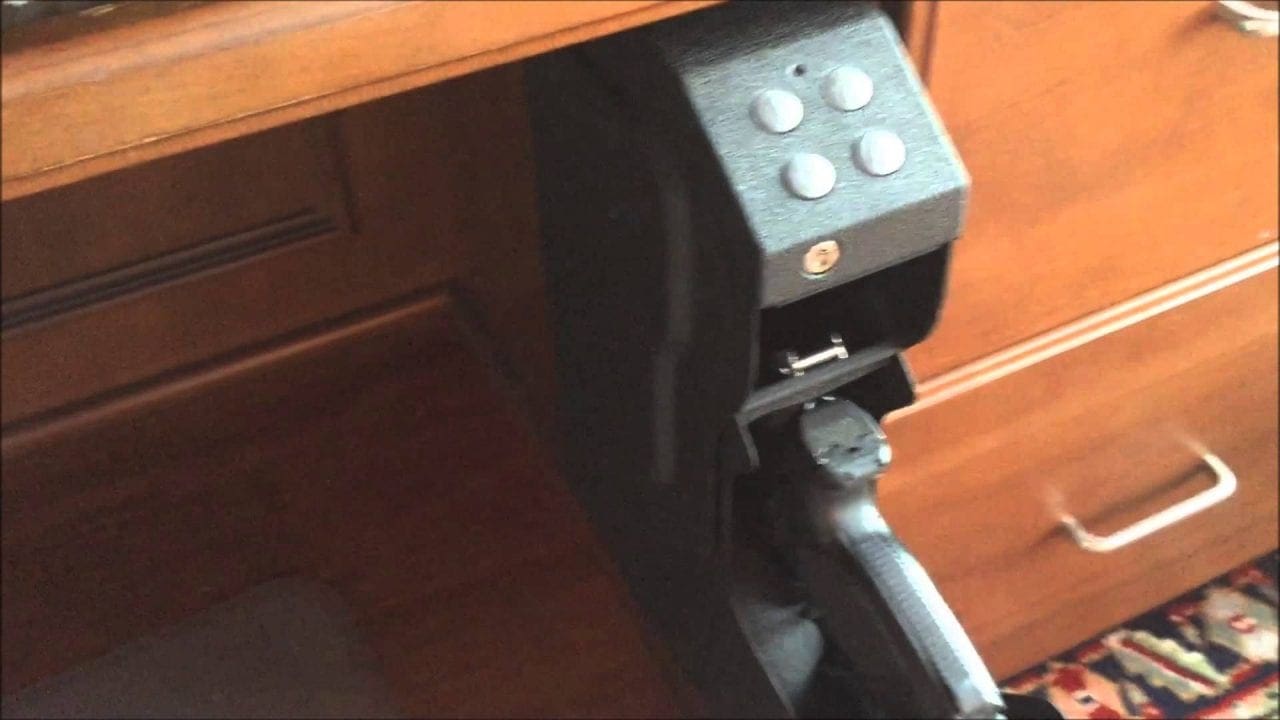 Looking for the best handguns safe on the market today? Searching for the best gun safe through hundreds of models can be a daunting task. As gun enthusiasts  ourselves, we encountered the same problems. There are many models with shiny looks with lots of marketing behind them but can they really keep you gun safe?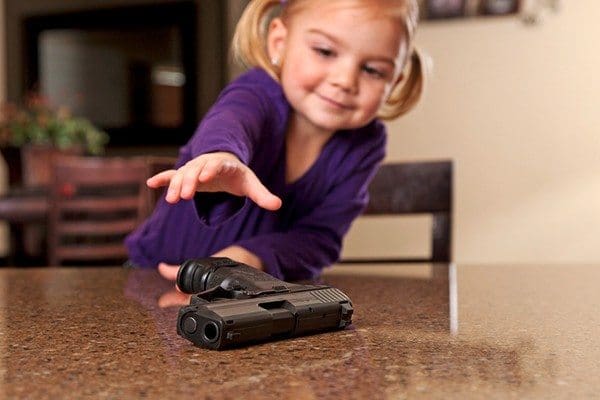 We tried compiling a list of the true time tested handgun safes that are already used by hundreds and thousands of people. We aim to keep it simple and short to the point while also giving you a chance to pick the one you think will fit your needs the best.
GunVault SpeedVault SV500
The SpeedVault SV 500 allows a single handgun to be stored securely under a desk, next to a bed or cabinet. It is ideal for personal protection due to its speed of access to the firearm.  Children will have no chance opening it but a determined intruder could brake it with alot of effort.
Features:
Digital Keypad
Multiple mounting options
18-gauge steel construction
Backup override key included
Audio and LED low battery warning
Price:
BARSKA Biometric Fingerprint Safe

BARSKA has given this handgun safe a very sturdy and solid feel to it. It weights around 21 lbs. There are no bells and whistles on this safe, it does what it needs to and it does it well. It can hold 2-3 pistols lying flat with room for ammo.
Features:
Top-opening biometric drawer safe

Fingerprint control can store up to 30 users

Pre-drilled holes allow safe to be mounted into the floor, a shelf, or counter top

Two solid steel locking bolts; motorized deadbolt lock

Protective floor mat, emergency back-up keys, and mounting hardware
Price:
GunVault NV200 NanoVault with Key Lock
The Nano vault NV200 feels very sturdy and compact.  Yes, it can be breached but only with a lot of effort and determination.
Features:
Easy to operate Key Lock System
18 Gauge steel construction
1.25" thick memory foam interior
Compact size allows storage virtually anywhere
Includes a 1,500 lb tested security cable
Price:
Gunvault MV500-STD Microvault
A compact but very heavy duty guns safe. You will have a hard time trying to break it with only hand tools. The so-called "No-Eyes Keypad" is a nice feature which can help you unlock the case in the dark. It's audio feedback feature can be disabled if you want. The built-in computer blocks access after too many failed attempts.
Features:
Outside is constructed of heavy-gauge steel.
Soft foam on the inside protects the pistol.
High-Strength lock mechanism.
Precise fittings are virtually impossible to pry open with hand tools.
Built-in computer blocks access after repeated invalid keypad entries.
Price: