The Schrade SCHF9 Up Close And Personal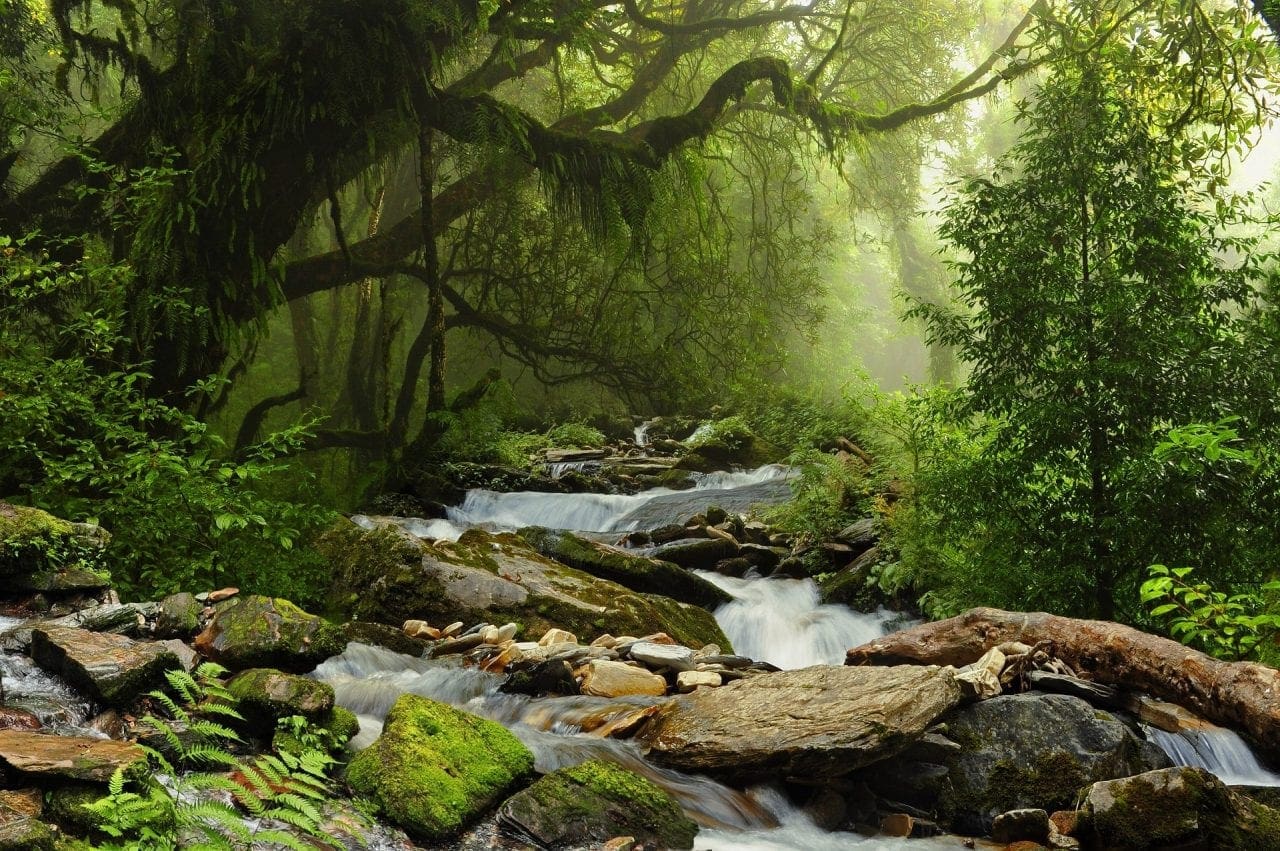 Schrade's SCHF9 Ultimate Survival Knife is a serious beast. It's rugged, durable, hard-working, and frankly pretty darn attractive. Holding the knife in your hand gives you a serious itch for cutting, chopping, and splitting jobs that need doing. It gives you the sense of confidence and readiness that you need in a good survival knife. The SCHF9 has a full tang and a lanyard hole in the handle. The handle itself is hardened for use as an emergency hammer in survival situations.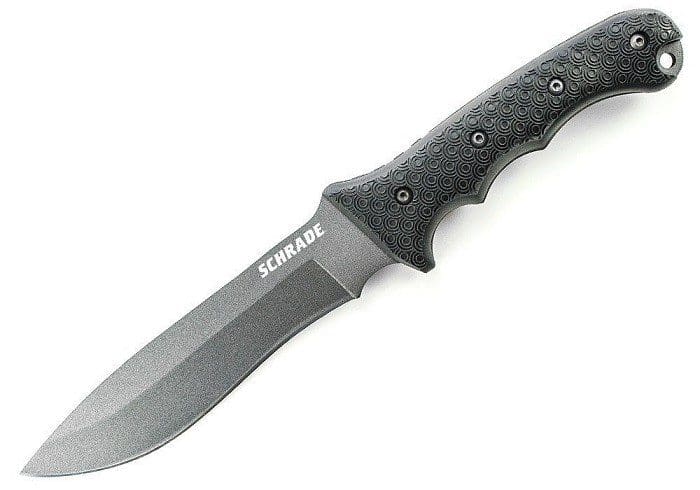 The SCHF9 comes with a sheath. Even though it's made of nylon, it's a very durable piece of gear. The interior features a protective coating to keep the blade from damaging the material or the stitching during sheathing and unsheathing. The sheath has an integrated leg tie-down which makes it easier to draw the knife with one hand. You probably know first hand that pulling a knife out of a loose sheath with one hand can be a frustrating experience! Getting the blade free safely requires a hand on both the sheath and the knife when the sheath is unsecured, and in certain situations you just aren't going to have two free hands.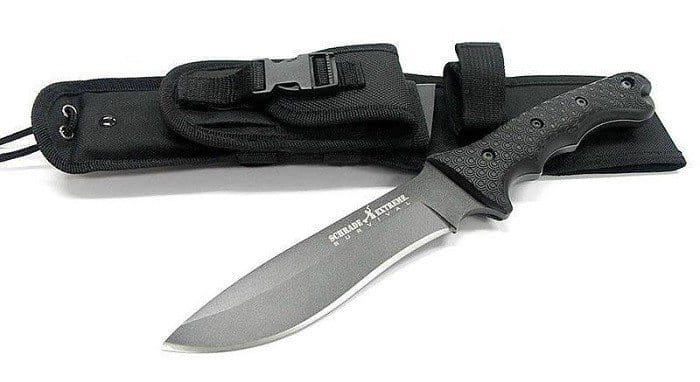 The sheath also features a small storage pouch that can be attached to it. This pouch is suitable for storing a whetstone or some essential supplies, and it's entirely detachable. The pouch is secured with a pair of wraparound straps. The biggest advantage of installing the pouch is that the straps make the sheath compatible with MOLLE load-bearing equipment so that you can attach it to a vest or a pack.
In the field, the knife's heavy blade is suitable for use as a substitute hatchet. It's easily capable of chopping through branches in just a few blows. The SCHF9 can also handle more delicate tasks like creating tinder by shaving wood curls. Camp chores go very quickly with a sharp, heavy-bladed knife like this.
The knife's blade is shaped to make chopping easier and to minimize the amount of effort required. The rear of the blade is thickened and strengthened so that you can hammer on it (probably with a piece of wood) to apply additional force when splitting large pieces. The handle has an excellent non-slip texture that gives you full control over the knife, even when you're wearing gloves. It's quite possible to get additional control by choking up on the blade. This is perfect for delicate jobs like pointing spears.
The Schrade SCHF9 Ultimate Survival Knife makes an excellent choice for an all-around survival knife. Thanks to its carbon steel material it holds an edge for a very long time. This makes it suitable for use as a reserve skinning knife in situations where you need one. Even though many users prefer to carry different blades for different jobs, this knife is a strong contender for a do-anything single knife. Remember that carbon steel is susceptible to corrosion. Even though the SCHF9 has a corrosion-resistant surface treatment, it's probably a good idea to oil it down from time to time.
The handle of the SCHF9 is made of Kraton, an extremely durable rubber blend. Even if you manage to damage the handle material, the knife can still be used thanks to its full tang construction. Wrapping the tang in paracord will restore the knife to full functionality.
The knife has a drop point blade to add strength and make it better for plunging cuts. It has a forefinger cutout to allow greater control and precision when carving; this is also a handy feature for using a Ferro rod with the knife to throw sparks.
The handle's shape is extremely comfortable, and some thought clearly went into this knife's ergonomics. The result is a blade that feels natural and comfortable in your hand.
Bottom Line
Is the Schrade SCHF9 worth buying? The answer is an emphatic yes! In fact, considering its excellent price, you should strongly consider buying more than one. Another knife of similar quality could well cost you three times as much. For that amount of money, you could have three different SCHF9s -- perfect for your camping gear, bug-out-bag, and survival kit.