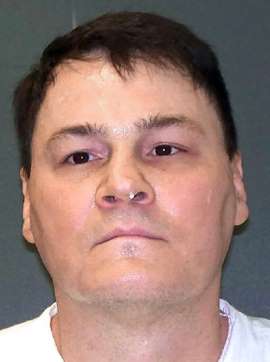 Found guilty in 2002 for strangling and murdering Darin Honeycutt, Richard Masterson marks the first person in Texas to be executed this year. Considering his "better place" quote, though, it certainly doesn't seem like the punishment was enough for someone who's capable of taking another person's life with, literally, his bare hands. What do you think?
Richard Masterson, 43, was put to death by lethal injection at the state's death chamber in Huntsville. Masterson was pronounced dead at 6:53 p.m., the official said.
"Sending me to a better place. I am all right with this, you have to live and die by the choices that we make," Masterson was quoted by prisons officials as saying in his final statement.
The execution was the state's first this year and its 532nd since the U.S. Supreme Court reinstated the death penalty in 1976, the most of any state. Continue Reading at MSN.com