Friday Freebies - Homesteading Edition - Free Prepper Resources To Grab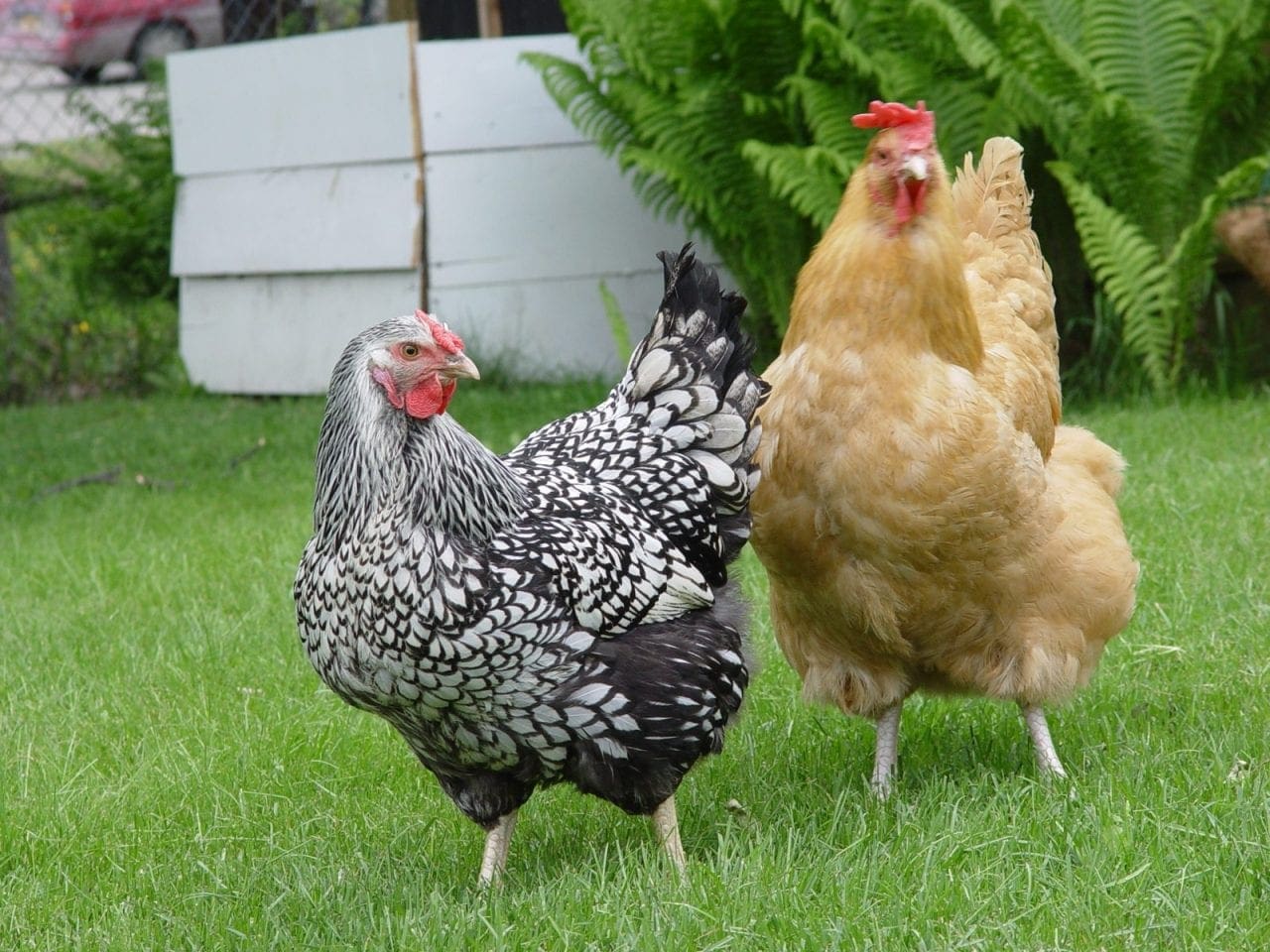 Based upon the positive response to last Friday's post, I'll be continuing to highlight some free resources for preppers that you may not have thought of. As always, remember the free kindle book promotions are only good for one to three days, so grab them for free while you can.
It's hard to think of prepping without thinking about longer term self-reliance and being able to live a little bit like a pioneer. Here are some resources to get you started.
Free Homesteading Books
Gardening: BOX SET 6 IN 1 Discover The Complete Extensive Guide On The Best Gardening Techniques And Benefits #2 (Gardening, Vertical Gardening , Gardening For Beginners)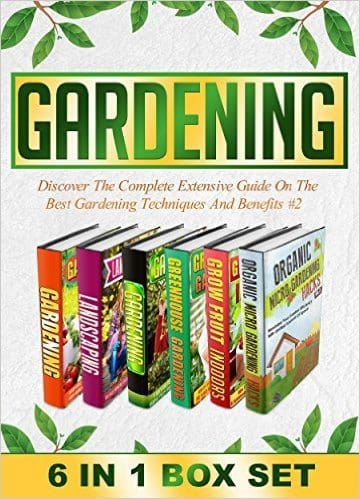 Here's what you get:
*** BONUS! : FREE Natural Remedies Report Included !! ***
Gardening BOX SET 6 IN 1 is your Complete Extensive Guide On The Best Gardening Techniques And Benefits
BOOK #1 Have you ever wanted to try your hand at gardening? If so, then this is the book for you. Sometimes, when you don't have a lot of space, it makes it difficult to find out how you can use your space wisely and the most efficiently.
BOOK #2 Decorating your yard and landscape is under wording, and will bring you pleasure for years and years afterward. Coming up with a design that makes you happy is a great way to make sure that you love your home and enjoy every minute to the fullest.
BOOK #3 This is a beginner's guide to organic farming and how to go about it. Organic farming is simple, effective, and tasty as well. I wrote this book because I know that at first I was skeptical about it.
BOOK #4 Greenhouse gardening. Its type of gardening that you can do all year around, and it's something that many are interested in. You need to have a lot of discipline in order to do this, but it's possible.
BOOK #5 You can grow fruit indoors, but it's a bit hard for some. However, this book will make that dream of being able to, a reality.
BOOK #6 This book will introduce the reader to the wonderful world of organic micro gardening, its benefits, and some of the practical and simple things that can be done to start a garden.
MINI FARMING + COMPANION GARDENING! 2 IN 1 BOOK BUNDLE: START YOUR OWN MINI FARM AND USE COMPANION PLANTS (Homesteader, Organic Gardening)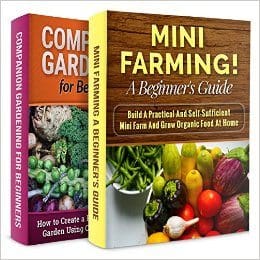 Book 1 offers a stepping stone into creating your own sustainable mini farm, showing you different options, and various methods to incorporate into your new lifestyle. Growing fruits and vegetables, raising chickens or quail and preserving the bounty you harvest are all covered in this book. It is easy to read, with links to further information and can be finished in one day's commute into the city. Even if you have only a quarter acre of land to with which to work, you too can have all the benefits of a mini farm.
Book 2 does an excellent job of outlining the different organizational principles behind companion gardening. This particular aspect is helpful in illuminating how seasoned gardeners can modify their gardening techniques so as to improve their efficiency. The organizational principles behind companion gardening include intercropping, and sequential planting. Two simple principles that acknowledge the different properties of plants and their varied maturation processes.
Mason Jar Can and Preserve Box Set: Can and Preserve Your Food Plus a Few Recipes to Try (Homesteading & Off the Grid)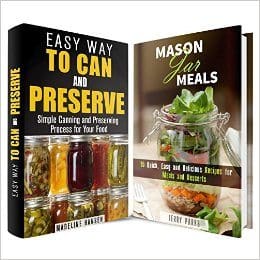 Easy Way to Can and Preserve: Simple Canning and Preserving Process for Your Food
Have you ever wondered how do the canned and preserved food you usually see or consume in the grocery stores get there? Have you ever thought of how to make one yourself? Here is how, inside this book, you will learn how to can and preserve your own food with the right instruction, successful methods and easily understood processes.
Mason Jar Meals: 15 Quick, Easy and Delicious Recipes for Meals and Desserts
We are all increasingly busy, and we have less and less time for preparing meals. We still want to eat healthy food that is also tasty, but given our schedules, there simply is no time, anymore. But what if I told you that there was a way to make meals feel fun and festive, while still being quick, easy, healthy and, of course, delicious?
The answer is Mason Jar Meals. Yes, you heard right, Mason jars. Maybe you'd never thought of trying it before or maybe you were just looking for good recipes. Either way, Mason jars are IN right now, and they have so many uses, you wouldn't believe it. One of the best is to serve meals in them, which is something you can learn in this book.
This book was written for the people who lack the proper time to make regular home-cooked meals and need something quick, easy to make, accessible and portable, but still healthy, nutritious and tasty. The recipes featured in this book will cover all of those needs and more, as they include a variety (as many as 15!) of recipes for both meals and desserts. You no longer have to worry about what to pack for lunch!
Beginner's Guide to Backyard Beekeeping: From Finding Bees to Harvesting Honey (Homesteading & Backyard Farming)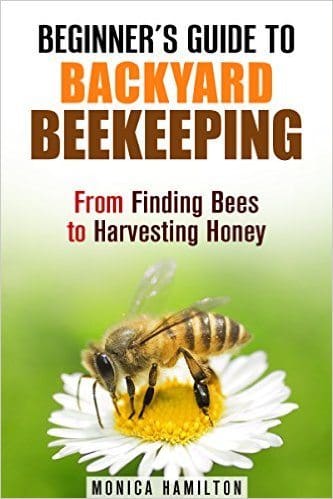 Have you ever seen a bee in action? It's pretty amazing to watch and it's something that you can actually be a part of. Keeping bees yourself can actually help you contribute to the world around you because of everything that bees do for the world. Even though bees can do a lot themselves they still need a bit of help with the way the world (and nature) is changing. If you raise bees it can also help you make a little extra money or pick up a hobby, whatever you're interested in most.
So take a look at this book to find out more about beekeeping. It's actually not as difficult as you might think. This book is going to talk about everything you need to find bees, raise them and take care of them throughout the time you want to work with them. You'll also be able to learn more about making a little money with your bees.
Inside You Will Learn:
• How to Set Up Your Bee Hives
• What You Need to Keep Bees
• What Kind of Bees You Need
• How to Care for Your Bees
• What to Do With The Honey
• And Much More
You'll be amazed just how much you can really do with bees and just how great they're going to be. You just need to look at this book to find out what you really need to know and get the best for your bees.
JeBouffe Home Canning Step by Step Guide (second edition) Revised and Expanded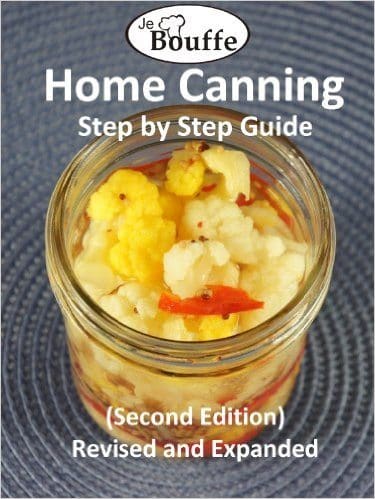 This guide is intended to provide you with the essential information to make your first small jars in a safe and enjoyable way. It will guide you through all stages from preparation to storage of your products.
You will discover the principles of conservation for different types of food, the benefits of home canning, the recommended methods as well as the ones to avoid.
Then you will learn the two proper methods of treatment: the boiling water bath and the pressure canning methods. You will find a list of essential equipment and the detailed steps for a successful canning experience.
Finally you will gain some hands on experience with our easy and delicious recipes.
Backyard Chickens for Beginners: Simple Guide to Choosing Coops, Raising and Feeding Your Chickens (Homesteading & Backyard Farming)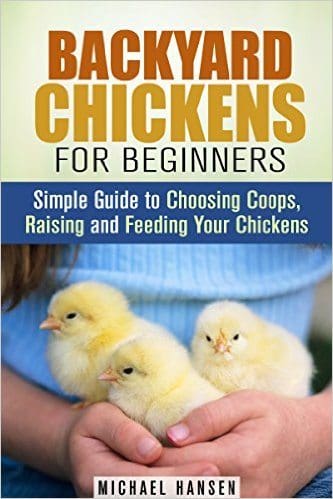 These days everyone want to control what they eat and one of the easiest is to grow your own chickens for meat and eggs. But outside of someone in 4H or Future Farmers of America, you probably have no clue how to do this.
In this book you will learn:
• How to plan out your site
• How to get a proper henhouse
• How to set up an area for the chickens to walk around
• How to keep these areas clean
• Why you need multiple chickens bought at the same time
• How to properly butcher a chicken
• Simple recipes for chicken
Chickens, Ducks and Turkeys: A Frugal and Natural Approach to Raising Poultry in Your Backyard (Backyard Farming & Homesteading)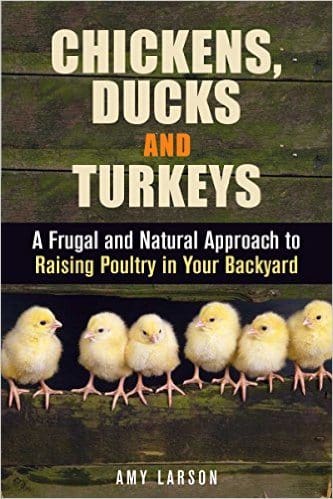 Do you want access to your own guaranteed suply of farm fresh eggs? Perhaps you are looking for a supply of meat or an easy, friendly pet for your young children. Chickens and other poultry meet all these needs and more making them amongst the most versatile of all farmyard animals.
Because they are so self sufficient and need very little space to grow healthily many people, even in the city, are starting to keep chickens in their backyard.
Inside You Will Learn:
• Why poultry are the ideal pet for you;
• How to raise poultry in small spaces;
• How to choose a management method for your poultry;
• What equipment you need to keep your poultry;
• How to keep your poultry secure;
• How to choose the right breed for you;
• How to decide whether or not you need your own rooster;
• Whether to hatch your own or buy baby chicks;
• Coping when the babies get home;
• How to care for your flock as they grow;
• How to care for your poultry;
• How to collect and clean eggs;
• And much, much more
Beginning Homesteading: Your Path to a Self-Sufficient Lifestyle (Prepper's Survival Gardening & Pantry Stockpile)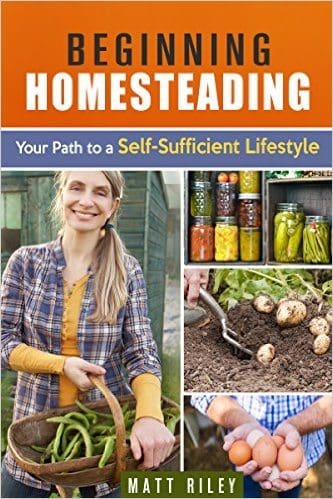 Homesteading is a lifestyle choice. It is where we look at ourselves and finally say "I am going to stand on my own two feet and live the life I choose to live." In today's modern society we rely on others way too much. We rely on people to give us food, shelter, jobs and everything else we feel that we are entitled to.
The problem with this way of thinking is that we have lost our way and as a result our society is in the trouble it is in today. We have sat back way too long waiting for others to solve our problems for us. Well the day has come for us to stand on our own two feet and take responsibility for our own actions. In this book you will learn what it is to be a homesteader. You will learn tips, tricks and techniques that you can use to become more self-reliant in your day to day activities.
At the end of this book you will have the foundation you need in order to take the next steps in order to become a homesteader or embrace the principals of the homesteader lifestyle.
Straw Bale Gardening: Simple Step by Step Guide to Successful Gardening without Any Digging (Backyard Farming and Homesteading)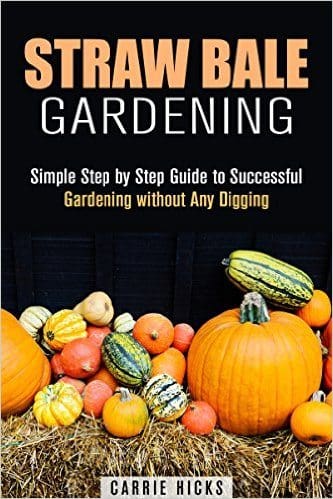 If you are someone who loves to garden, who loves to be outside and enjoying the beautiful summer, and who loves to taste the fruits of their labor at the end of it all but you do not like all of the work and the back pain that comes with a traditional garden, straw bale gardening might be the best solution for you. It is easy and does not cause all of the strain that you are used to with gardening while still giving you amazing produce at the end of the season. Anyone can do it and it is so easy and great that once you give it a try, you will wonder how you didn't do it years ago.
County Ag Extension Offices
If you're new to farming/homesteading, you may not have thought about your county agricultural extension office. They provide a great resource to the beginning and seasoned farmer alike. Here's a place where you can find your nearest extension office.  From instructional publications, short courses on all things agricultural, and having an expert on hand to answer questions, there's lots of free info here. They can also be a great resource for low cost items too. Check them out.
Craigslist Free Items
I'm constantly amazed at what can be found for free on Craigslist. For the homesteader/prepper my quick perusal of the free section of my local Craigslist today returned several listings of dry firewood, fill dirt, mulch, large thick sheets of glass (greenhouse or cold-frame project?), ducks, lumber, a chicken coop, fencing, a camper shell, an irrigation system, plastic pots, and chicken wire. And that's just on the first page of results.
Here's a pro-tip. If you're looking for something in particular, you can set up a Google Alert to notify you when it gets posted to Craigslist. Go to http://www.google.com/alerts. In the search box, type the item that you're searching for along with the Google search operator "site:Craigslist.org" like this:

This search will send you an alert for every time a chicken coop is posted to craigslist.org. You can narrow the results by using only your local Craigslist subdomain, such as seattle.craigslist.org. If you live in an area that has several Craigslist versions nearby, you may want to create an alert for each city.
This works for any website, so if your city uses a public Facebook buy/sell/swap page or some other domain, just substitute the website after the "site:" search operator as needed.
Garage Sales - Late In The Day
This is one of my favorites and really a good tactic for getting lots of things for free or low cost. Wait until near the end of the advertised time for a garage sale. By this time, the sellers are worn out and ready to be rid of their stuff. Ask them if they'd be willing to give items away or offer them a discounted rate for multiple items. Sellers are ready to make deals toward the end of the day. This works for flea markets/swap meets too.
Hopefully, this has given you some great free resources to unleash your inner homesteader. Are there any of your favorite sources that I missed? Post them in the comments.