Finding the Best Survival Knife - Our Top Picks in 2016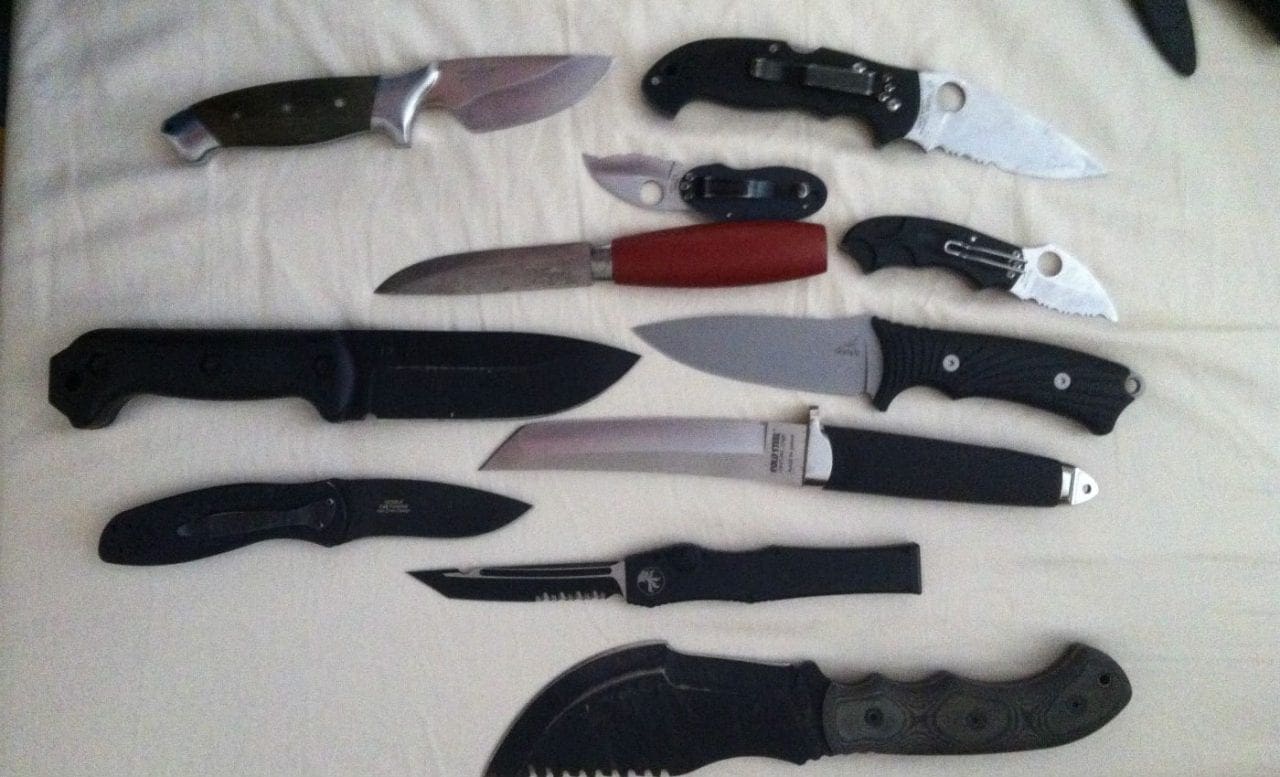 A good knife -- more specifically a good fixed blade knife -- is one of your most important survival tools in your arsenal. We've talked about survival knives here on Readytribe earlier, in our article on survival knives,. In this article we'll look closer at a few models that we've tried and tested, and can recommend to our readers.
All of the three knives below are great knives, and you won't be disappointed if you pick up any of them -- but we've tried to find a knife for every budget.
Last updated: August 2016
First: What makes a knife a great survival knife?
In the article above, we talked about why it's important to select a full-tang knife. A full tang means that the knife is one solid piece of steel: if you took of the grip part, you would still have a fully functional knife. A half-tang knife will also run the full length of the knife, but the grip will be wider than the handle, making the construction weaker. A full-tang knife is also much stronger and more durable than other knives, but they are typically more expensive. In my opinion, it's money well spent.
If the handle on a full-tang knife breaks, you can wrap it in Paracord (we've shown how you can wrap a skeleton knife in paracord here) or a piece of cloth, and it can still be used.

For survival you want a strong, durable knife that's a bit on the heavy side. Remember that the uses of a survival knife are extremely diverse, ranging from hunting, throwing, cutting, battoning and carving. It's also handy for opening cans, making shelter, cutting rope, starting a fire ... well, anything you can think of (and then some). Don't think that this makes a multi-tool the ideal survival knife! A multitool such as a Leatherman or a Swiss Army knife is a smart thing to bring, but all though it's practical,it isn't a survival knife!
For me, the ideal length of a survival knife is between 9 and 11 inches. It's big enough to be used for batoning and chopping, but still small enough to do detailed work like carving or dressing game.
Our top picks for the perfect survival knife
ESEE 6P-B
This is one of my personal favorites, and if you search online, you'll see that many others think the same. The knife is crafted in high quality carbon steel (1095 Steel Blade w/a Rockwell Hardness of 57 RC) and a good solid grip. The knife is also used by armed forces, law enforcement and special forces worldwide. The Micarta handle gives it a comfortable grip in all conditions. I really have nothing bad to say about this one, and now it seems like Amazon is doing a promotion on it. For the price, you won't get a better survival knife.
Some quick facts:
Blade Length of 6.5 Inches.
Total Weight of 12 Ounces.
SOG SE38-N Force
Full-tang knife with a minimalist design. Made in AUS8 Stainless Steel. The blade is thick and the knife seems very durable. We've talked with guys that have had this knife for years, and it's just as sharp and good as new. I can't imagine anything breaking this one!
Some quick facts
11 1/4" overall length
6" blade length
Tom Brown Tracker T-3
Full-tang knife with a sawback design. The handle is comfortable with black linen Micarta. Crafted in black traction coated ATS-34 stainless steel. More expensive than the two other ones, but if you have the budget, you won't find a better knife for survival!
Some quick facts:
10 5/8" overall length
5 1/2" blade
Featured image by Beau Lebens, CC