Ecocapsule: Eco-Friendly Capsule That Let's You live off The Grid for up to 12 months!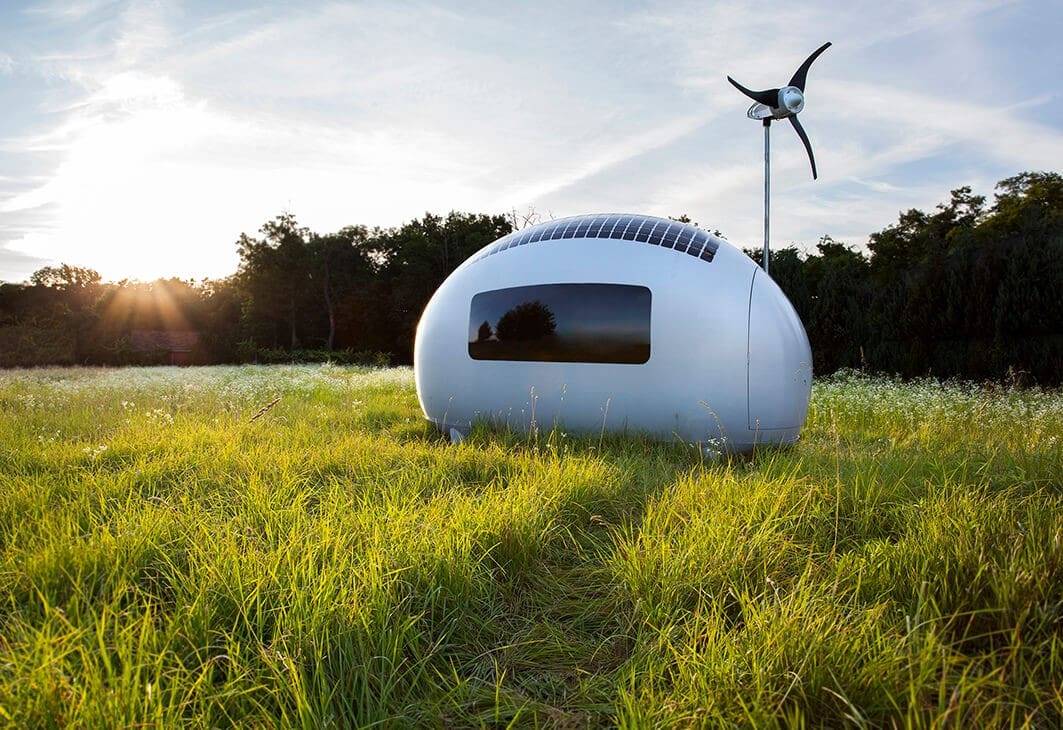 Ecocapsule is an egg-shaped capsule created by a group of Slovakian designers. It is designed to let two people live a sustainable life "off the grid" for up to a year.
The capsule is, as the name implies, eco-friendly. Ecocapsule generates its own electricity from solar panels and a wind turbine, where the excess power is stored in an on-board battery pack.
Rainwater is gathered from the curved roof into storage tanks, where the water can be purified.
Check out the photos below:
Photos from Youtube.com and ecocapsule.sk
Not just science fiction!
We see good ideas, blueprints and prototypes of many new inventions all the time. Many will never be released, but Ecocapsule is for real. The production is set to start this year, with an entry price of €79 000 ($ 84 800) for the first 50 units.
Interested? You can preorder yours today!
The #Ecocapsule is now open for preorders! More specifications available on our new website https://t.co/5MquGBTxrs. pic.twitter.com/HUFGN8GDdB

— @Ecocapsule (@EcocapsuleSk) December 4, 2015
A more affordable second generation will be released in 2017.
The capsule can be towed behind a car, much like any other mobile home. The 86 sq. ft. capsule packs a double bed, plenty of  storage space, a desk, shower, toilet and a fully equipped kitchen.
A video of Ecocapsule: