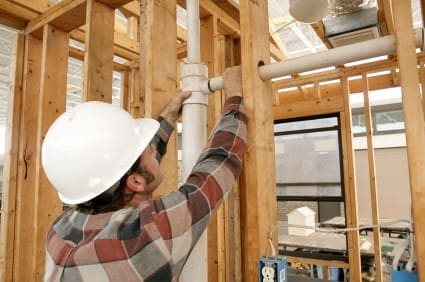 A ready home is a happy home. But how ready is your house for what may happen? If you're like most American's then the answer is likely "not very ready." And if you're a part of this survive and thrive culture like we are. You're always on the lookout for opportunities to make your life better in terms of readiness.
But most people overlook a certain time of year that is absolutely the best opportunity to make your whole life a whole lot more ready. And that's home improvement / home renovation season. I bet it just hit you… It's the PERFECT time to deck your house out and fully prepare it for survival situations.
You're already making (usually) big enough changes to your home that warrant a partial, if not full, overhaul of your house. So why not spend a little extra money and make sure your house is continually being upgraded to provide you with the type of comfort your whole family deserves – the comfort of being prepared.
There are so many opportunities to improve your home in ways that really matter during renovations it may make your head spin. But with all the natural disasters, terrorist attacks and financial instability currently happening, it's better to be as safe and as prepared as possible.
Some Ideas to Add to your "Home Improvements" List:
Safe Rooms – whether keeping safe from intruders or tornadoes, these rooms are essential
Swimming Pool – no it's not just for fun in the sun. It can be your stash of water when things become scarce (minus the chlorine, of course).
Better Insulation – sure you're warm now, but what if the power (and HVAC) goes out? Those nights can get pretty cold…
Window Shutters – shutters may seem insignificant, but can help protect the inside of your home from projectiles during tornadoes and hurricanes.
Wall-Mounted or Underground Safe – You're stocking gold aren't you? Well you need somewhere safe to stash it!
Standby Generator – this one is pretty self-explanatory. If the power goes, you'll be glad you've got your own source of energy ready to go.
Slate Roofing – Replacing or repairing your roof? Go with Slate – it'll withstand rot and insects and provides better protection than other types.
Indoor Sprinkler System – we all know that wildfires are ranging hotter every year. So having a sprinkler system inside your home may just help keep it safe in fiery situations.
Prep Room – Why not make a little room in your house where you can organize all your survival gear? Weapons, ammo, food, water, etc are all best stored securely.
These are just some of the many opportunities preppers have at making their homes more safe and better prepared for anything. I'm sure there are a ton more ideas you can think of just off the top of your head. Why not share them with other members of the Tribe in the comments below.
All in all, if you're about to do some home repairs or home renovations, make sure you take advantage of it fully. Get your home better prepared for what this crazy world has to offer.